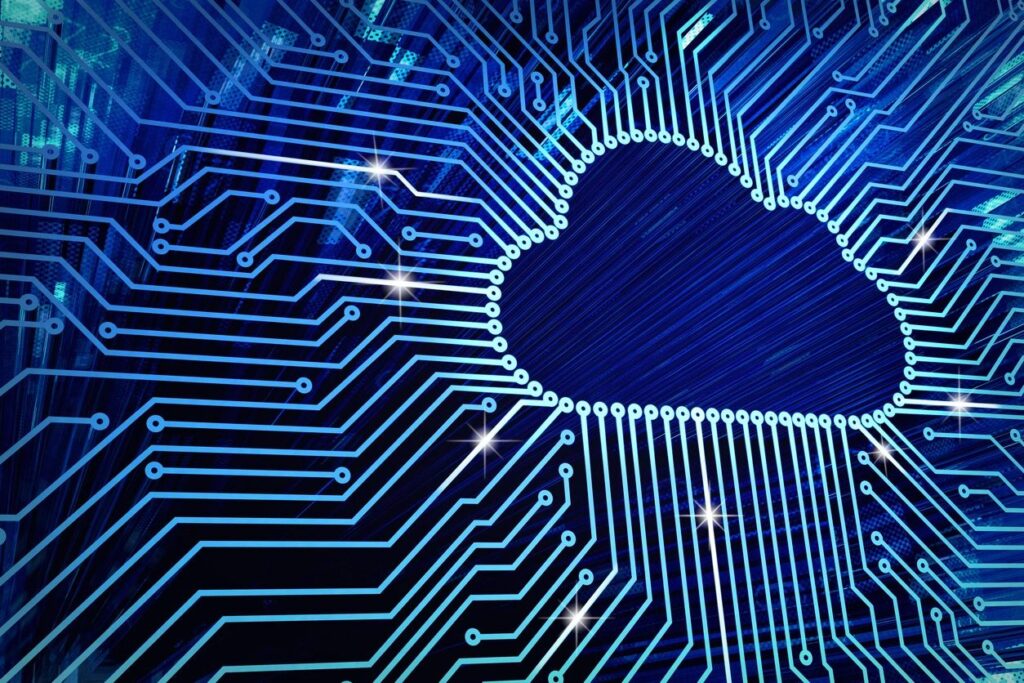 Cloud Storage: What is it?
Put simply, cloud storage is remote server that consumers store data on. Local storage can be limited by the device you are using, think about your smart phone. If you are taking a lot of photos with your phone, chances are you have experienced low storage. You may have also experienced low storage on your own computer, if you have a lot of large files. A solution to this problem is to use a cloud storage provider to remotely store your files, freeing up local space. Another reason to use a cloud storage provider is to have redundant storage of important files.
Examples of Cloud Storage Providers
Google Drive – Google's cloud storage service, includes family sharing and automatic backups for Android devices.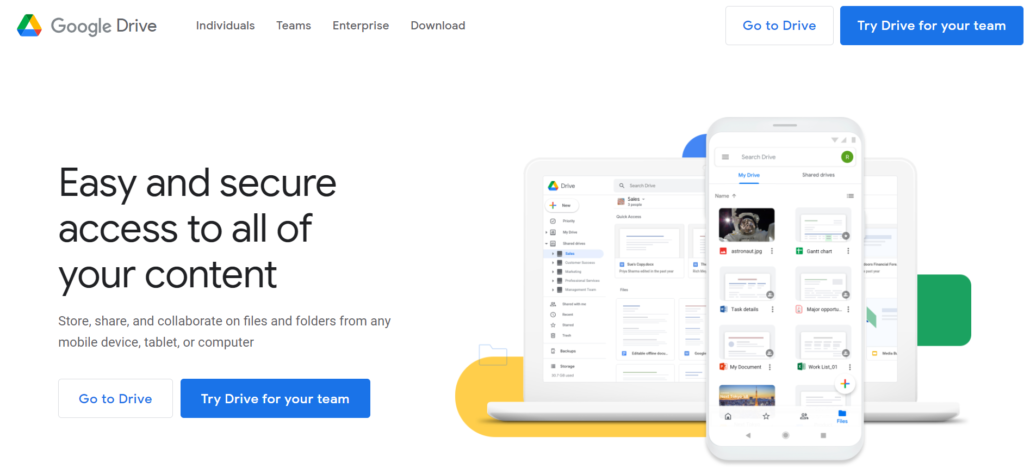 Plans:
$1.99/month or $19.99/year – 100GB
$2.99/month or $29.99/year – 200GB
$9.99/month or $99.99/year – 2TB
$99.99/month – 100TB
$199.99/month – 200TB
$299.99/month – 300TB
Dropbox – Cloud service that offers automatic backups for all devices, supports transfers of large files such as videos, and allows for restoration of deleted data for up to 30 days. The most expensive tier offers support for eSign, a remote document signing application.
Plans:
Plus – $9.99/month, 2,000GB (2TB) of storage, 1 user. Best for individuals.
Family – $16.99/month, 2TB of storage, 6 users. Best for households. Includes the Family Room feature for easy sharing among family members.
Professional + eSign – $24.99/month, 3TB of storage, 1 user. Allows for unlimited document signing requests.
What Services We Offer
We have partnered with Microsoft to offer the Microsoft 365 Online Essentials plan. For $10.99 a month, you can get access to Microsoft Office Online products and 1TB of OneDrive storage. More info on that here. OneDrive integrates into all major devices and operating systems, allowing you to easily integrate with OneDrive and securely store your files on the largest network of data centers! Our cloud storage use cross-region replication to ensure your data is secured and available.